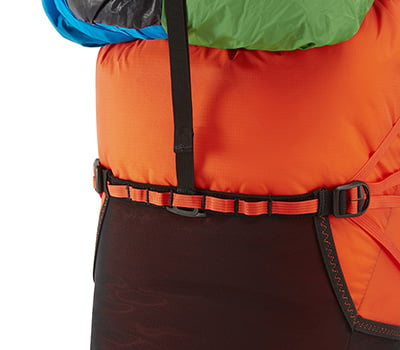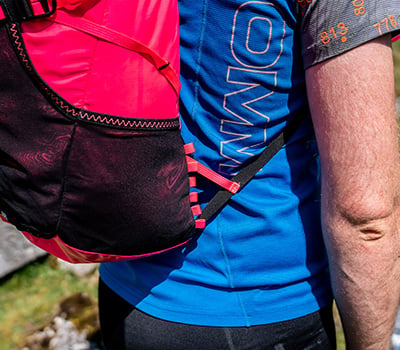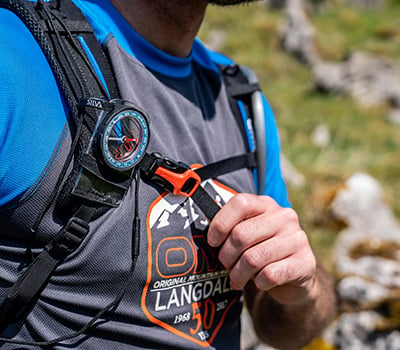 The Classic 25 is a large capacity running pack designed for use over long distances and challenging terrain, suited to a smaller frame or shprt back than the larger Classic 32. Combining lightweight design with durable construction and innovative features, the Classic 25 is as at home on a short haul flight as it is on the slopes of a lonely Munro but to truly see it in it's natural habitat, look no further than a Mountain Marathon startline.
First developed in 1973 to a specification set by Olympian and later London Marathon founder Sir Chris Brasher, The Classic was the first pack to look at weight as a key part of a bag's functionality. Now in this latest iteration, The Classic balances weight, accessibility on the move, comfort (at all speeds of movement) and multi-function componentry. This is the pack that just works. Perfect for an OMM but also at home on something easier like the MDS, UTMB, Spine Race, Dragon's Back, Grand2Grand, 4 Deserts, Fire & Ice Ultra, Everest…
It just does everything really well. Its a Classic.
Geometrically built to be stable when running on hills. The Classic has a closed cell EVA padded shoulder harness specially constructed without side seams to allow the pad to follow the body's natural contours. The waistbelt can be used to move weight onto the hips with heavier loads or removed for a faster, lighter shoulder carry option. The Classic back padding is the removable EVA Duomat, that doubles as a 3/4 sleep mat.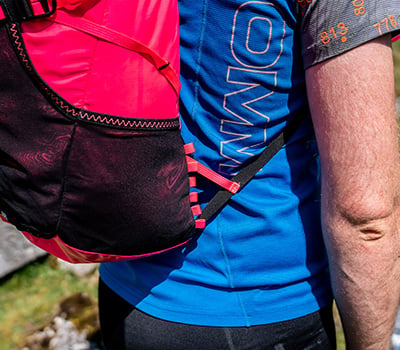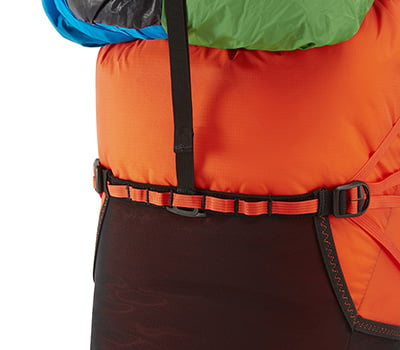 A good Mountain Marathon team will take advantage of the all round stretch mesh pockets on the Classic. They stash their quick access kit such as waterproofs, food and water in their partner's pockets, so they can run behind and select what they like. For the rest of us this means easy to reach stretch side pockets that will easily hold two bottles each and a rear stash for dirty trainers after a run or anything else that can stand a bit of weather. The lid strap can be moved to attach at the top of the pocket for even more stretch volume. Up front, the waistbelt pockets total 2L capacity and have key clips so phones compasses favourite goodies – it'll all go in.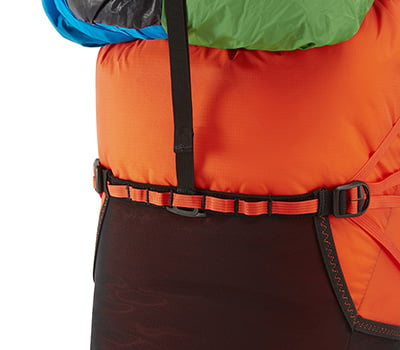 ADAPT THE PACK TO YOUR NEEDS
Designed both for 450 mile solo expeditions and daily training. The Classic pack comes with a variety of attachment points depending on what kit you need to take. Add the Chest Pod and front bottle holders for multi-day ultra racing. Or for winter ascents; ice axes or walking poles can be attached to the gear rail when needed. Strip off the Duomat back padding and the waistbelt for a super light dash bag.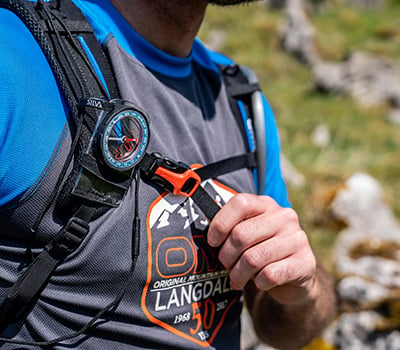 EVA padded shoulder harness
UGR – Universal Gear Rail
Large rear dump pocket
Zipped pockets on lid and belt
Speed opening buckle system
Removable waist belt pockets – 2 x aluminium tent pegs double as bottle openers
Stretch mesh side pockets
Removable Duomat back pad/sleep mat
Back length: 45cm
Colours: Grey, Blue, Orange, Green, Pink, Purple
Fabric: Nylon, TPU reinforced Nylon, 3D airmesh, stretch mesh
Weight 670g/365g