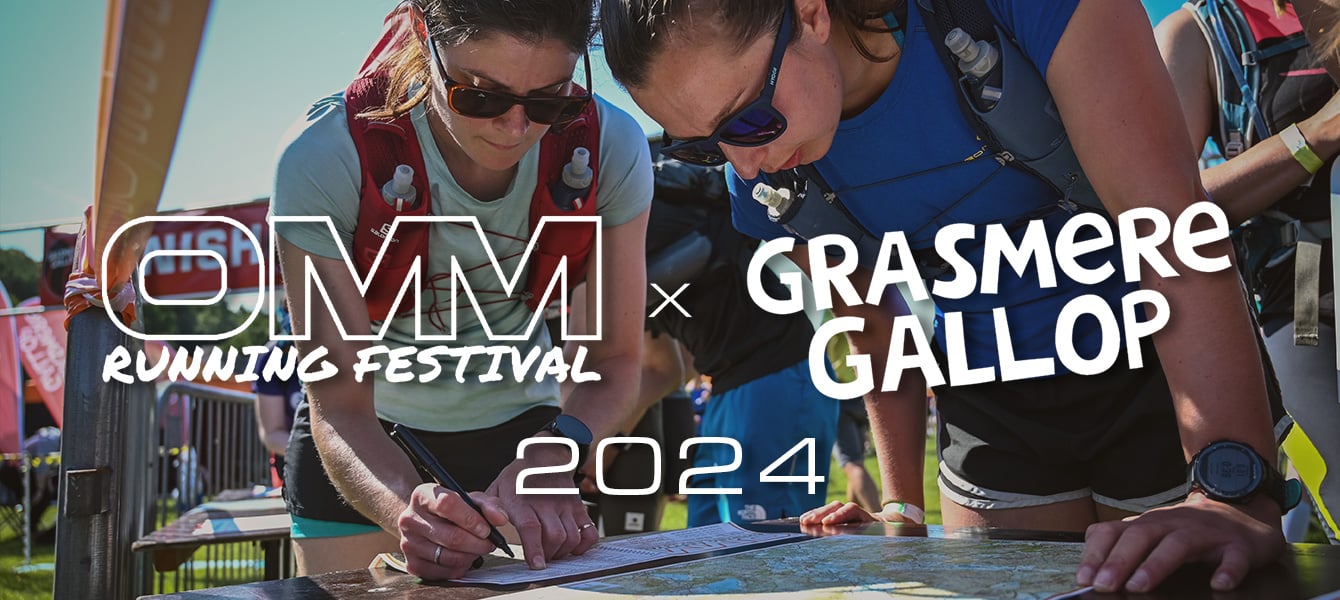 £18 per adult for 2 nights (Fri 31st May/Sat 1st Jun 24)
Camping and campervan booking for OMM Lite & Grasmere Gallop 2024.
Read the 'Important Information' below.
We only take bookings for the weekend, not single nights but you can arrive on Friday or Saturday.
Camping is not allowed on Sunday night.
IMPORTANT INFORMATION - PLEASE READ!
WHAT IS THE CAMPING AREA LIKE?
The Showfield at Grasmere is grassy and mainly flat.
This is a 'pop-up' campsite; a field with portaloos and water taps (and amazing views!). No electric hookups. A limited number of shower passes will be available to purchase in due course.
Our friendly volunteers will greet you at the gate, and show you where to go to:
Tents – Separate area families and groups that want to camp together.  Car parking will be near to your tent, no more than 100m away and likely to be closer.
Campervans under 6m in length – parked on grass
Campervans 6m or over in length and Caravans – Majority will be parked on hardstanding.  Caravan owners may be asked to park their car separately.
To keep the camping area safe, once you have parked up for the weekend, we ask you not to move your vehicle.
CAN WE CAMP NEXT TO OUR FRIENDS?
The only way to ensure this is by arriving at the same time.    It is not possible to save a space for friends arriving later.  It is also not usually possible to camp next to campervans/motorhomes as these are in a separate area due to safety requirements.
WHAT TIME DOES CAMPING OPEN AND CLOSE?
Camping and parking open at 3pm on Friday and closes at 5pm on Sunday.  All bookings include camping on Friday and Saturday night.  You are welcome to arrive on Saturday but there is no reduction in price.   Unfortunately, camping is NOT available on Sunday night.
EVENT SITE RULES
Dogs – Well behaved dogs are welcome but are NOT allowed to accompany competitors on the course, be inside the Marquee or be left unaccompanied in tents/cars.  They should be kept on a lead at all times.
Fires – No open fires or charcoal BBQs permitted at the Event HQ/camping field.
Noise –  Quiet site after 11pm.  No private generators or sound systems at any time.
Illegal drugs – Illegal drug use will not be tolerated.  Please do not bring and/or take drugs.  Any drug use will be reported to the police.
U18s. Children must be accompanied by a suitable and responsible adult guardian.  The guardian is responsible for the welfare of the child.