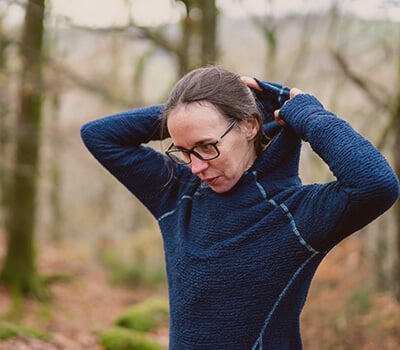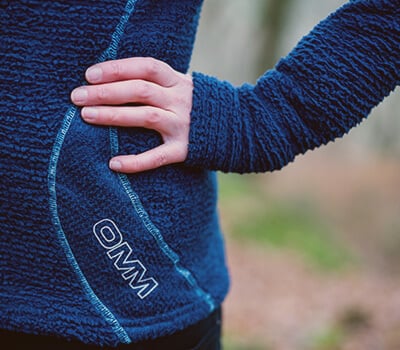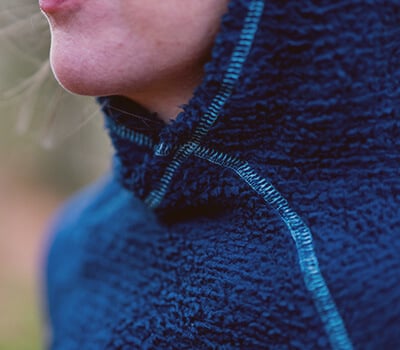 A new concept in active insulation, the OMM Core Range is made entirely from PrimaLoft® ACTIVE ultra-light insulating fabric. Built from a synthetic plume woven through a knitted mesh, Core offers the warmth of a fleece but at less-than half the weight. Paired with a shell, the Core is an incredibly effective insulator but thanks to near-total air permeability, the lightest breeze can take away that heat. This allows you to keep your Core layer on even when you have warmed up and you can thermoregulate by removing/unzipping your shell (eg. Sonic windproof at 49g). A true valley to summit piece. Core works wet or dry with incredible wicking properties to ensure you won't stay wet for long
Using the midweight 125g/m2 PrimaLoft® ACTIVE Insulating Fabric Technology, the heavier version of the 75g/m2 PrimaLoft® Active fabric used in the Core Vest and Core Hoodie, the Women's Core+ Hoodie offers a warmer and sturdier option for those looking to use it in a wide range of applications, from start line to high street or in extreme cold.
PrimaLoft® ACTIVE Insulating Fabric weaves PrimaLoft® fibres onto a mesh, giving a super high volume and open structure. Fabrics insulate by trapping pockets of air that the wearer's heat cannot pass through. Core structure is exceptional at creating these pockets. However the openness also allows for a light breeze to disturb these air pockets and remove the insulation effect. Core uses this to its advantage; put a light shell on over the top for the best possible warmth to weight layer and then when you get too hot adjust/remove only the shell and you can keep pushing hard to the summit without a bulky layer to stash.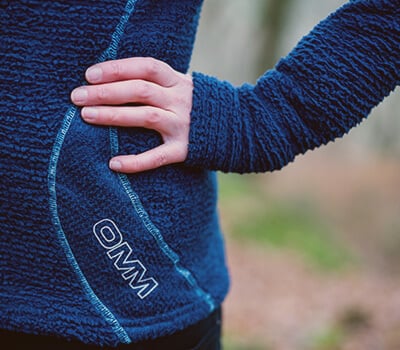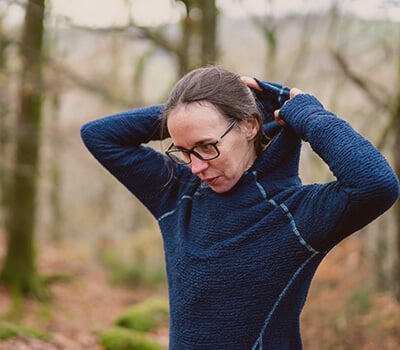 HALF THE WEIGHT & PACK SIZE
A single mesh fabric holds the insulation plume in place, reducing the need for extra fabric layers and halving the weight and pack size.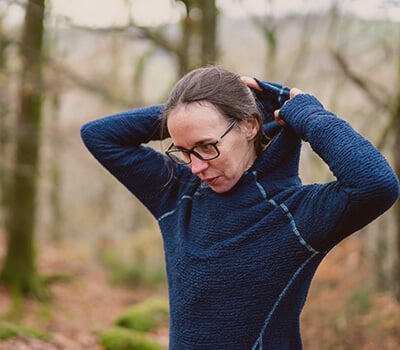 FINEST QUALITY SYNTHETIC INSULATION
At OMM we always choose synthetic insulation over down to be sure that we can get warm even when everything is wet. We believe PrimaLoft® make the best synthetic insulation and so it is an easy choice for us. 125g/m2 PrimaLoft® ACTIVE uses 64% post-consumer recycled material, it is also bluesign and Oeke-Tex approved.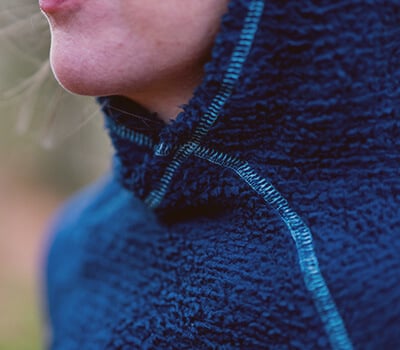 Continues to insulate even if wet
Flatlock seams positioned away from shoulders
Women's specific
64% Recycled Fabric
Soft rolled hood/collar
Reflective logo
Colours: Dark Red, Yellow, Navy
Fabric: PrimaLoft® ACTIVE 125g/m2
Weight: 165g
Sizes: XS / S / M / L / XL