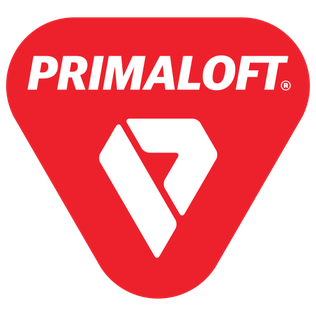 COMFORTABLE IN THE EXTREME
A new concept in active insulation; the OMM CORE Range is made entirely from PRIMALOFT ACTIVE ultra-light insulating fabric.
Built from a synthetic plume woven through a knitted mesh CORE offers the warmth of a fleece but with less than half the weight.
Paired with a shell, the CORE is an incredibly effective insulator but thanks to near-total air permeability, the lightest breeze can take away that heat. This allows you to keep your CORE layer on even when you have warmed up and you can thermoregulate by removing/unzipping your shell.
CORE works wet or dry with incredible wicking properties to ensure you won't stay wet for long.
PRIMALOFT ACTIVE Insulating Fabric weaves PrimaLoft fibres onto a mesh giving a super high volume and open structure.
Fabrics insulate by trapping pockets of air that the wearer's heat cannot pass through.
CORE structure is exceptional at creating these pockets.
However, the openness also allows for a light breeze to disturb these air pockets and remove the insulation effect.
CORE uses this to its advantage put a light shell on over the top for the best possible warmth to weight layer and then when you get too hot adjust/remove only the shell and you can keep pushing hard to the summit without a bulky layer to stash.
HALF THE WEIGHT & PACK SIZE
A single mesh fabric holds the insulation plume in place reducing the need for extra fabric layers whilst halving the weight and pack size.
More space between fibres not only means more room for air to be trapped and insulate the body but also less bulk when not in use. 
Less weight and pack size but with the performance of a larger piece of insulation allows CORE to be carried on more adventures and so extends your safety margins.
At OMM we always choose synthetic insulation over down to be sure that we can get warm even when everything is wet, a likely occurrence in the UK mountains.
We believe PRIMALOFT make the best synthetic insulation.
PRIMALOFT ACTIVE Insulating Fabric Technology uses at least 58% post-consumer recycled material and is Bluesign and Oeke-Tex approved.
This makes PRIMALIOFT ACTIVE one of the most sustainable choices whilst retaining the highest possible performance values for the typically cold and wet conditions of the UK mountains and not least at the end of each October in the OMM – Original Mountain Marathon event.
We have worked closely with PrimaLoft during their development of this innovative new fabric and once we were happy with the performance and satisfied it met the high demands of the mountain runner, the next question was where to use it?
We opted to use the PRIMALOFT ACTIVE in 3 different weights. These are defined by their weight per square metre:
75g, 125g & 250g
As you can imagine, the higher the number the warmer the fabric, though this is not strictly a linear increase, the insulation values actually increase on a more logarithmic scale.
These values also tell you more about the fabric's origins. Not only is the 250g/m2 ACTIVE fabric warmer, but it also uses a higher percentage of recycled consumer waste (PCR – Post Consumer Recycled):
75g = 58% PCR
125g = 64% PCR
250g = 100% PCR
So whichever weight you choose, you can be confident that the majority of the fabric is sourced from recycled materials, diverted from landfill.
PRIMALOFT ACTIVE is now available in a variety of CORE products, either as a standalone fabric, such as in the Core Hoodie or paired with one of our other industry-leading fabrics such as the windproof and water-resistant PointZero in the SuperSonic Smock.
We have also taken these developments and applied them to our accessories and sleep systems, including the revolutionary Mountain Core 125 sleeping bag, using 125g/m2 PRIMALOFT ACTIVE along with a windproof shell, this is an incredibly lightweight and breathable system with a uniquely comfortable sleep environment, well suited to warm or humid conditions.