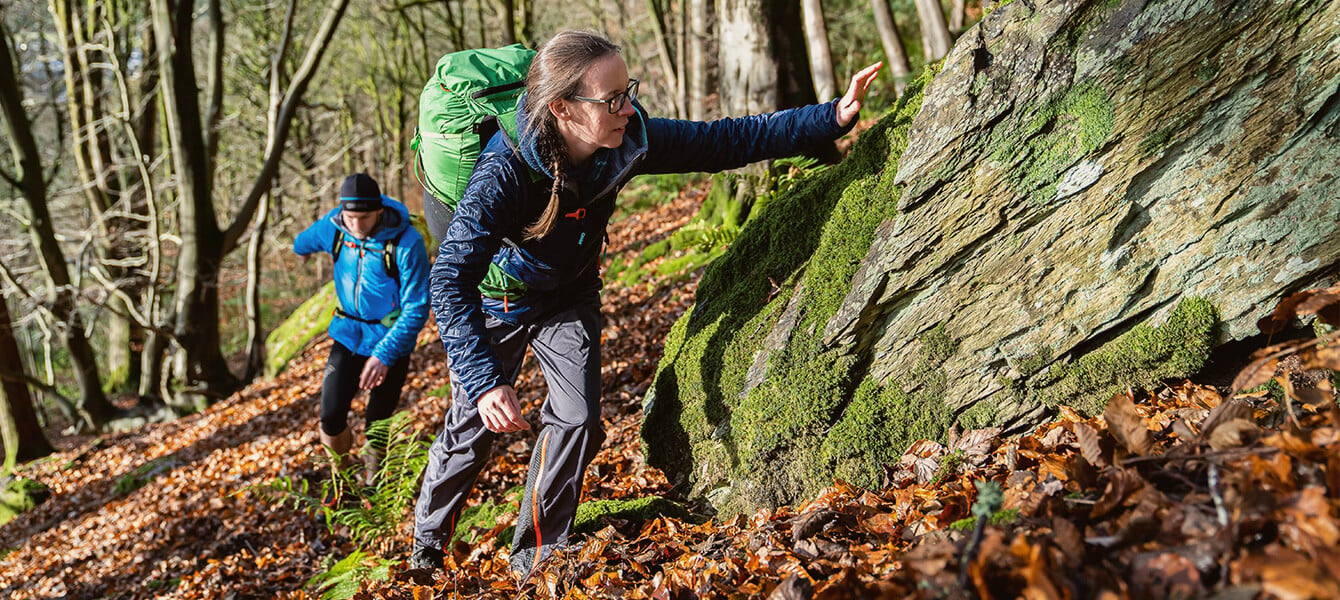 SUPER WARM WOMEN'S PRIMALOFT® INSULATION JACKET WITH MINIMAL PACK SIZE, PERFECT FOR MULTIDAY RACES.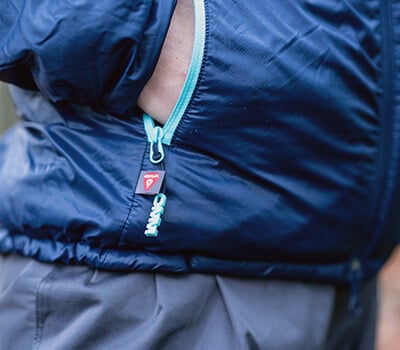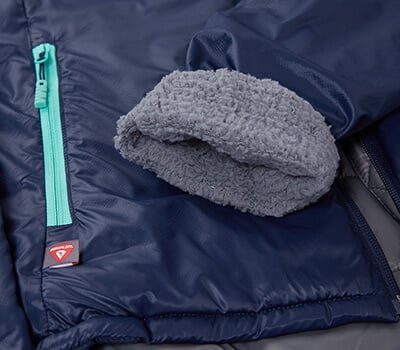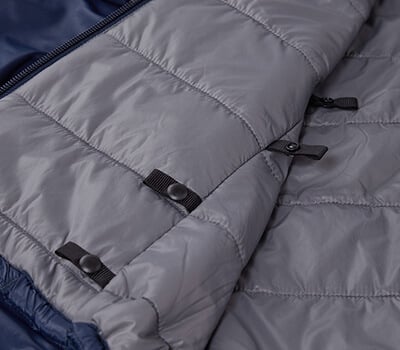 PRIMALOFT® ACTIVE 125g/m2
The Rotor Hood Jacket (W) combines the comfort of PrimaLoft® Gold in the body, with the less bulky performance PrimaLoft® ACTIVE fabric insulation in the sleeves and other key areas along with a women's specific fit to reduce dead air and cold spots. Whether for added warmth at the overnight camp or as an active layer during extremely cold runs, the Rotor Hood is a great addition to your pack. Lightweight fabrics and construction make for a small pack size and low weight when not in use.
The outer windproof shell provides additional protection and heat retention for long cold evenings. whilst the synthetic insulation continues to perform when wet.
The Rotor hood Jacket also forms part of our innovative rotor Sleep System, with integrated attachment points for the Rotor Pant and Foot Pod. A revolutionary lightweight and versatile sleep system.
By using PrimaLoft® Gold alongside PrimaLoft® ACTIVE in key areas, we are able to provide enhanced performance whilst also reducing the overall weight and improving next to skin comfort.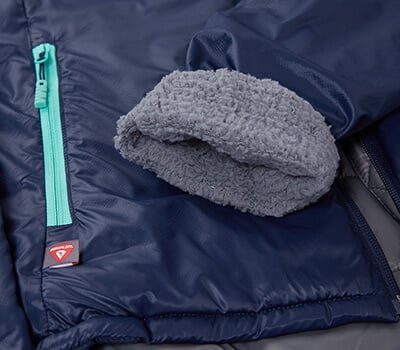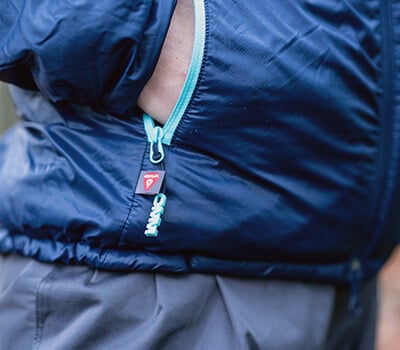 PROTECTION FROM THE ELEMENTS
A windproof and water resistant outer aids heat retention whilst also protecting from the worst of the weather. The sysnthetic insulation also continues to perform even when wet.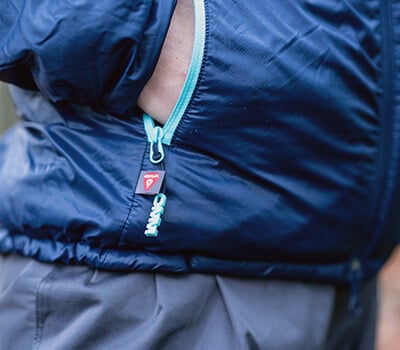 Perfect for multiday adventures where the temperatures are likely to drop overnight. Or else call upon it when you hit the exposed summit ridge and need reliable warmth on the move.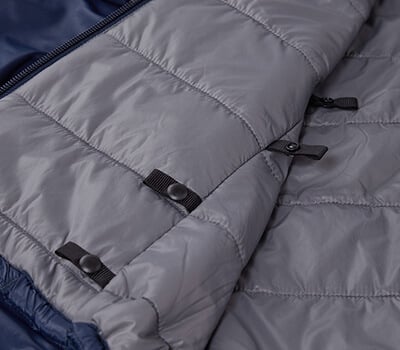 Interconnects with the Rotor Pants & Foot Pod, creating a versatile sleep-system
Windproof
DWR (Durable Water Repellancy)
Continues to insulate even if wet
Droptail with pre-tensioned waist elastics
Women's specific fit
Fleece lined pockets
Loose laid outer shell
Low bulk cuff construction
PrimaLoft® Recycled Insulation (Gold: 90%, ACTIVE: 64%)
Colours: Navy, Aqua
Fabrics: PointZero,
PrimaLoft® ACTIVE 125g/m2,
PrimaLoft® Gold 80g/m2
Weight: 310g
Sizes: XS / S / M / L / XL