INSULATED PANT FOR COLD OVERNIGHTS OR AS PART OF A SUPERLIGHT SUMMER SLEEP SYSTEM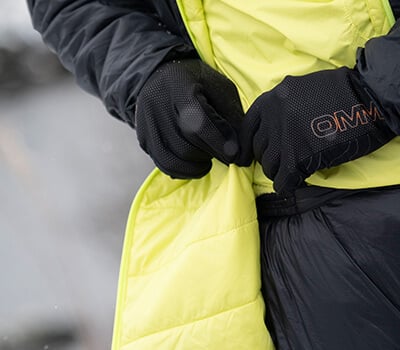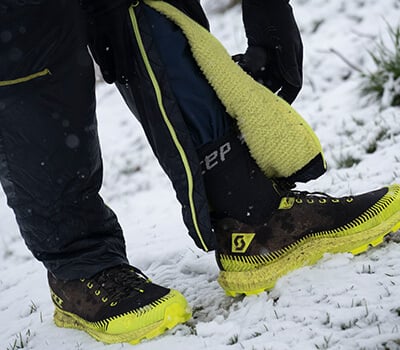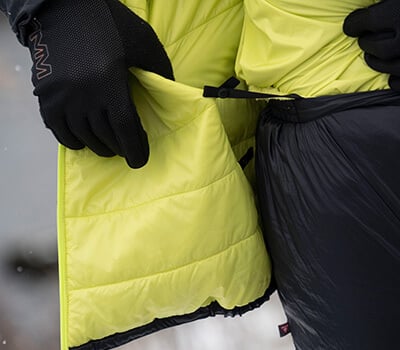 PRIMALOFT® ACTIVE 125g/m2
The Rotor Pant is an insulated yet breathable pant, ideal for a minimalist summer camp or to boost the warmth of a winter sleep system.
Combining the PointZero windproof shell with 125g/m2 PrimaLoft® ACTIVE to create a pant ideal for cold and wet conditions. The Rotor Sleep System also offers an alternative to a full sleeping bag and insulation layer when combined with the Rotor Hood Jacket and Foot Pod.
PrimaLoft® ACTIVE blurs the line between wadding insulation and fabric PrimaLoft® ACTIVE loosely weaves PrimaLoft®'s industry leading insulating fibres through a fine polyester mesh. The resultant structure is warmer and less than half the weight of a conventional fleece product – Down-like performance when dry, whilst also still performing when wet.
Combine with the Rotor Hood Jacket & Rotor Foot Pod for a lightweight and adaptable Sleep System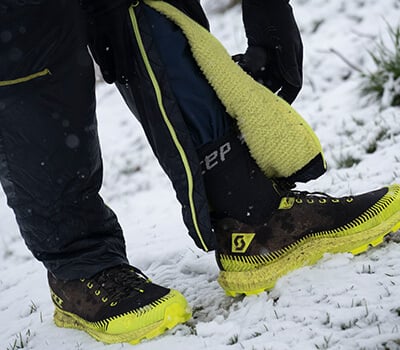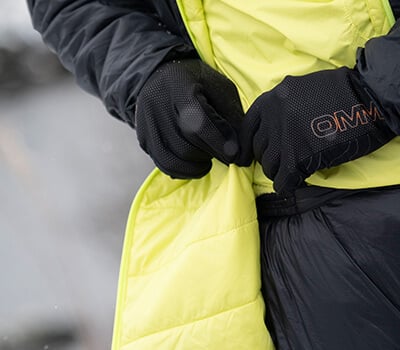 At just 270g and with a minimal pack size (integrated stuff pocket), they are perfect for boosting any sleep system's warmth or for weight-sensitive adventures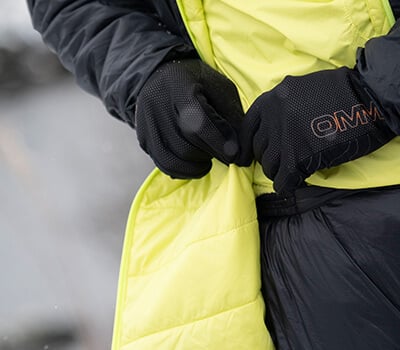 PrimaLoft® ACTIVE retains its insulating properties even when wet, perfect for mixed conditions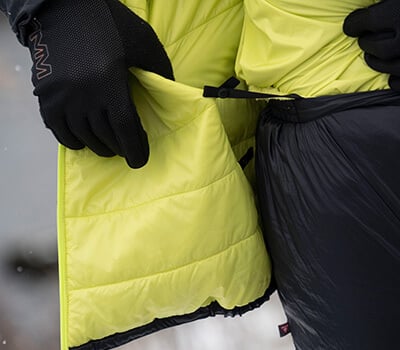 Windproof
Water resistant outer
Warm when wet
Interconnects with Rotor Hood & Foot Pod to form sleep system
5.0/3.7 Tog
Articulated knees
Full length YKK Vislon zips for easy entry without removing shoes
Pocket reverses to create stuff sack
Colour: Black
Fabrics: PointZero (Nylon), PrimaLoft® ACTIVE 125g/m2
Weight: 270g
Sizes: XS / S / M / L / XL